Edgeview Homes Branding and Website Design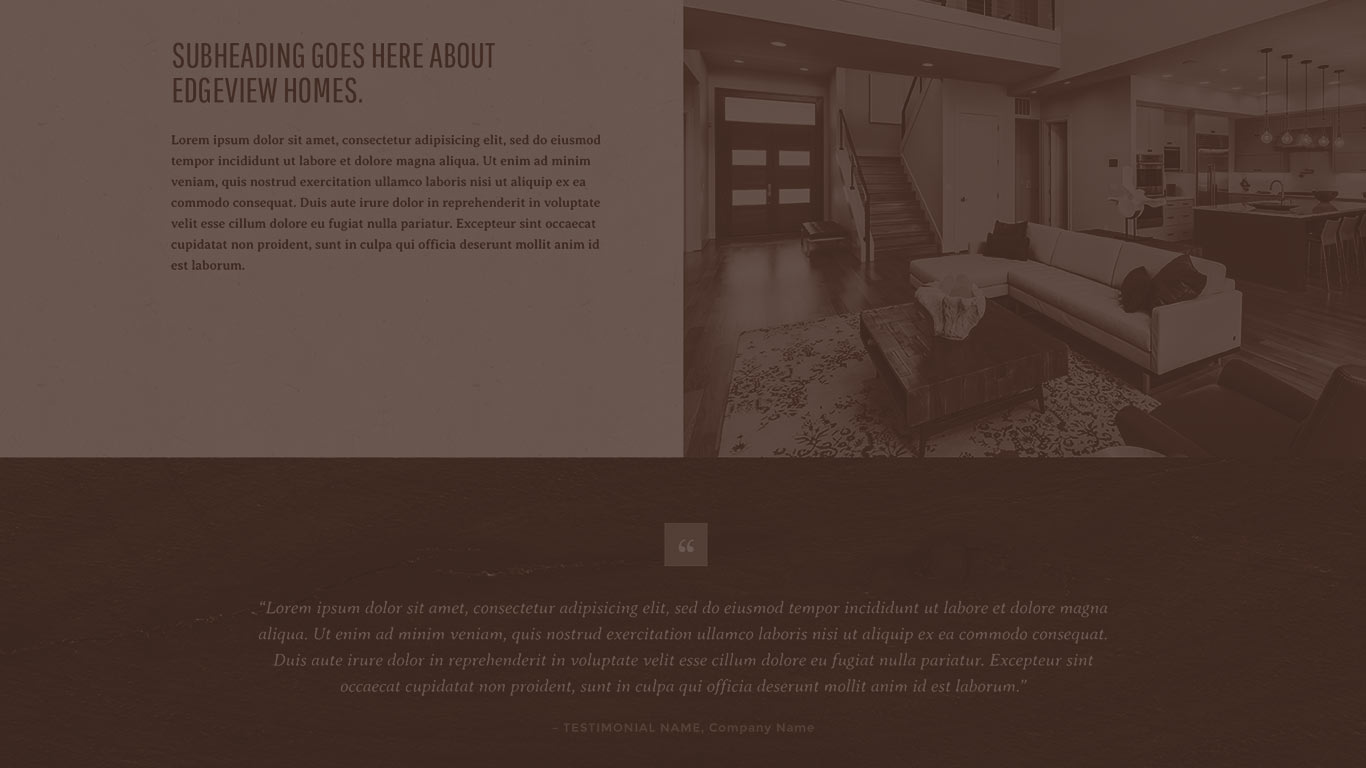 Clean and nature-inspired logo design, branding and website design.
OVERVIEW
Edgeview Homes is a family-owned and operated building company that focuses on custom rural estate homes, renovations and remodels. The logo design is a rooftop constructed out of the letters "E" and "V." The icon is sitting above the wordmark to mimic a house and rooftop. The spaces within the lines allow the logo to mimic trusses and beams. For their branding materials and website, the natural and earthy colours were carried through, paired with wood textures that would naturally be found in rural residential areas.
PROJECT INFO.
Client: Edgeview Homes
Company: KEEN Creative
Date: July, 2016
Category: Logo Design, Print Design, Branding, Website Design